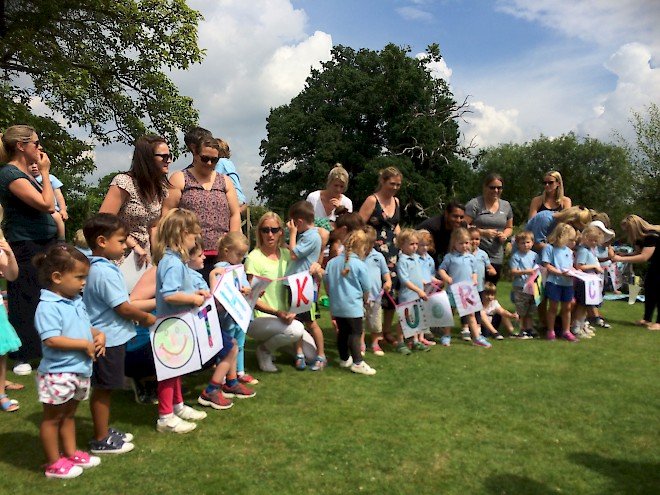 What a way to finish a wonderful year at Downside Nursery School. We celebrated in true style with our Sports Day, which had one of the best turn-outs of children and their families yet! I don't think we have ever seen such a competitive parents race, with so many keen participants. It was fabulous to see so many grandparents and siblings too!
Thank you for all of your support over the past year.
We would like to take this opportunity to say Thank you and Good luck to our Alumni 2016 children who will be heading to school in September, you are all wonderful and it has been a pleasure to teach you, we will miss you all!
Please come back to see us, we always love to hear how you are getting on and to see how much you have grown.
Have a wonderful summer and love to your families.