There's no business like snow business!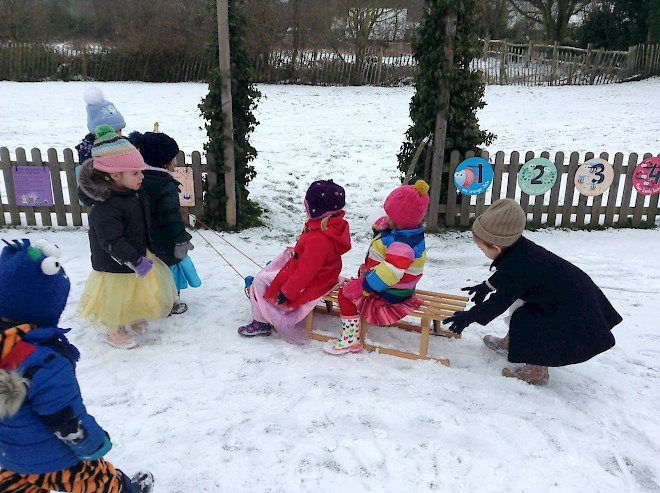 We are really pleased that we were able to stay open throughout the adverse weather conditions, the children had great fun playing in the snow at nursery… for some, it was their first experience of snow, and a very enjoyable one it was too!
The children were wrapped up warm and despite the cold, were having such great fun, did not want to come in!